Our Team

Our

instructors:

We have picked the elite of Israeli instructors when it comes to knowing how to teach complex contents in a simple way and most importantly – with fun and joy. We keep our instructors sharp – they are given thorough training as well as periodical continued education to deepen their knowledge.

Daniel Maman

Head of the Development and Training Department

For Daniel, instruction at Cybernet is the best of all worlds: gaming and programming on one hand, educating and instructing on the other hand. Daniel is one of Israel's first Minecraft gamers, and that is why she contributed to developing our most popular course – Minecraft technological entrepmeurship. Daniel believes that the key success in your studies, is to enjoy them.

Itai Harari

Instructor

Itai Harari has excelled in the field of technology, both in high school where he studied software engineering, as well as in the IDF. Itai enjoys teaching kids the secrets of programming. Itai believes that you can really achieve anything – as long as you really want it.

Dor yahav

Instructor

Dor has more than a decade of expertise in programming, as well as studies in the games design program at Shenkar College. Dor can see the uniqueness in every child he teaches. Dor's motto is that all a child needs is one adult who believes in them.

Amit Rubin

Instructor

Amit is an experienced instructor. He served as a guide in youth movements, delegations abroad and in the IDF. Since he was young, Amit was attracted to the world of technology and studied computers and cyber in high school. He served as a commanding officer in a technological unit in the IDF. Amit's motto is that we should help children become the best version of themselves.

Or Haim

Instructor

Or Haim knows how to listen to children and help them achieve their dreams. He knows how to support kids and give them a sense of independence and competence. Or is one of our finest instructors. Or believes that if you can dream it, you can make it.

Yonatan Ashkenazi

Instructor

Yonatan has 6 years of experience in leading groups in the youth movement and has extensive experience in private teaching. He also graduated the Ministry of Education instructor course. He believes that pleasure and curiosity make the best platform for learning.
Interested in our programs?
Our advisors will be happy to answer your questions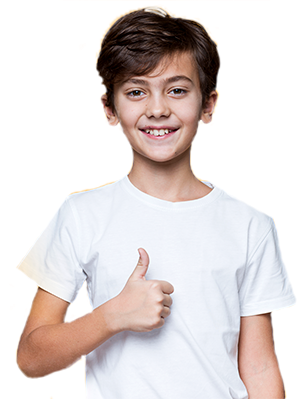 Our partners on the road

Why study programming at Cybernet?
Rock Star Teachers
Team Work
Innovative pedagogy
I see technology as a creative material. It allows us to experiment with the skills of the new world and meet our students on their own playground – the computer or the smartphone. As a curious child whose best friend was his computer, I learned about the advantages of technology, both in my personal life and in the professional arena. I would like to share my passion for and knowledge about technology with girls and boys around the world.
Liran Shemesh, CEO